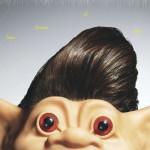 The New Science of Hair Growth Download PDF
Robot follicular surgeons, invisible micrografts, in vitro hair cloning … scientists have a wider array of weapons than ever before in the war on baldness. Many believe we're finally on the verge of banishing it forever.
Brandishing a syringe the size of a caulking gun, hair-transplant surgeon James Harris, MD, injects local anesthetic into the scalp of a male patient, a married financial analyst in his early forties who has asked not to be identified. We'll call him Scott. For five hours, I've been watching Dr. Harris perform a hair transplant called surgically advanced follicular extraction, or SAFE. A follicular unit is a miniature, self-contained hair factory embedded in the skin. Each square centimeter of human scalp contains 80 to 120 follicular units, and each of those has one to four hairs.
Though Scott is sitting upright, his scalp is a gruesome battlefield. Rivulets of blood seep from thousands of BB-size puncture wounds. A trash can is brimming with blood-soaked gauze. But Scott feels nothing. He's watching CNBC's financial roundup on a wall-mounted TV while thumbing through e-mails on his BlackBerry, oblivious to the mayhem topside. Continue reading →